Taking place between December 5th through the 8th(with the main con activities staring on Friday) at the Donald E. Stephens Convention Center in Rosemont IL (just outside of Chicago ), the 20th edition of Midwest FurFest was considered one of the largest (if not largest) conventions of it's type in the US.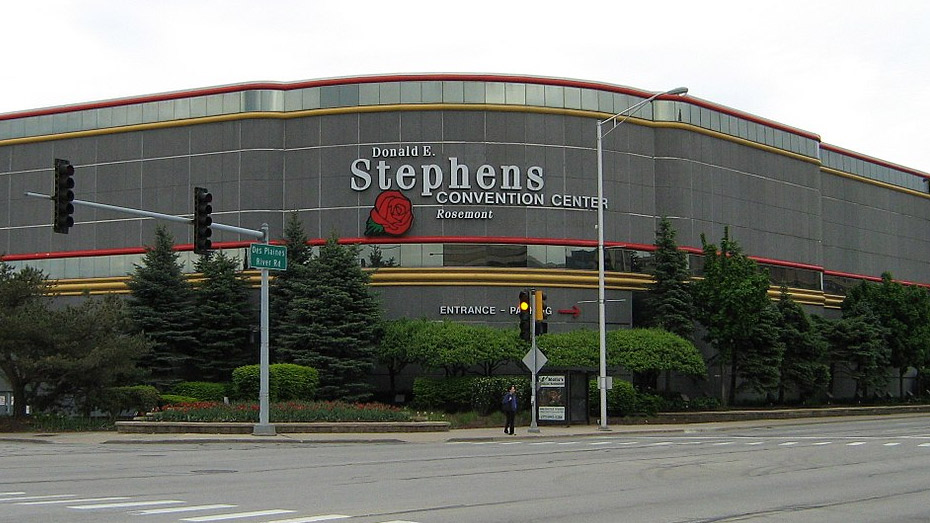 My previous experiences with MFF were a mixed bag… Although I enjoyed meeting friends and networking, from a dealers perspective it had always been lackluster at best. Thus, I didn't have any plans on attending this year, but changed my mind last minute thanks to my good friend Tharkis and a good deal on airfare.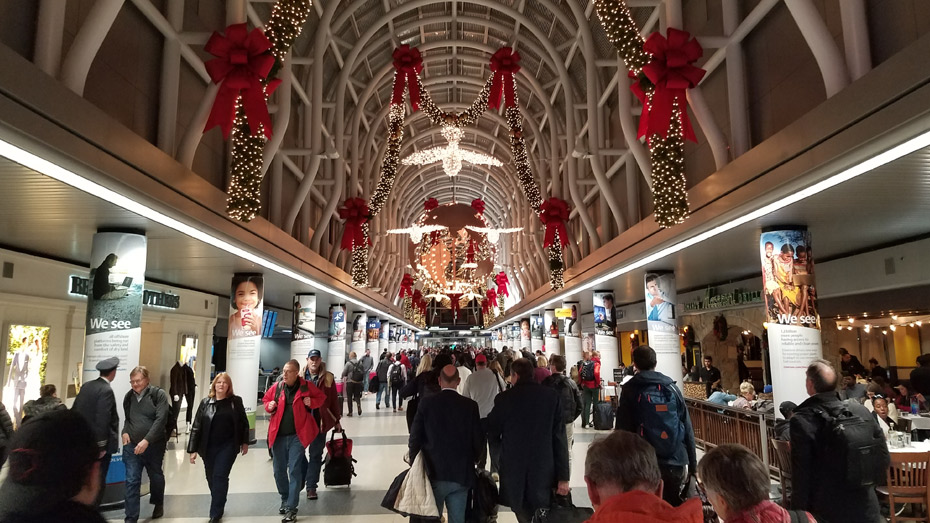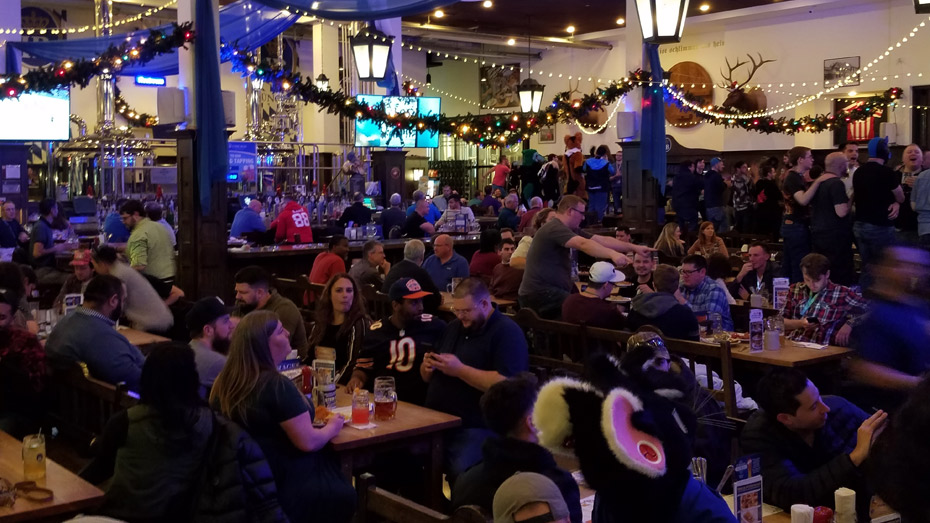 Being my 3rd visit to this con, I was impressed by some of the implemented changes. Arriving half an hour before registration opening on Friday, the line for on site reg was fairly short (about 100 people). By the time it opened, the line had doubled, but movement was fairly quick at that point and I had my ticket in hand within an hour. That may seem like a lot, but considering last year there were tales of +5h wait times, it's proof that it's an issue that the organization is taking measures to resolve.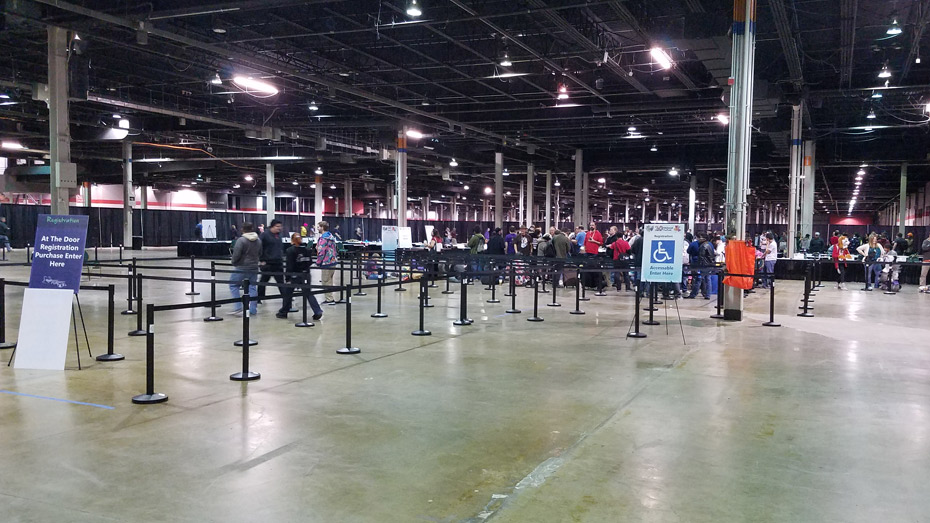 I was pleased to learn that the dealers den had been moved to the much larger Hall G, and boasted numerous vendors and wide isles. This was a notable improvement, and I am glad to see that MFF still has room to grow within the convention center. We ran into many familiar faces here, and this renews my interest in participating as at future events.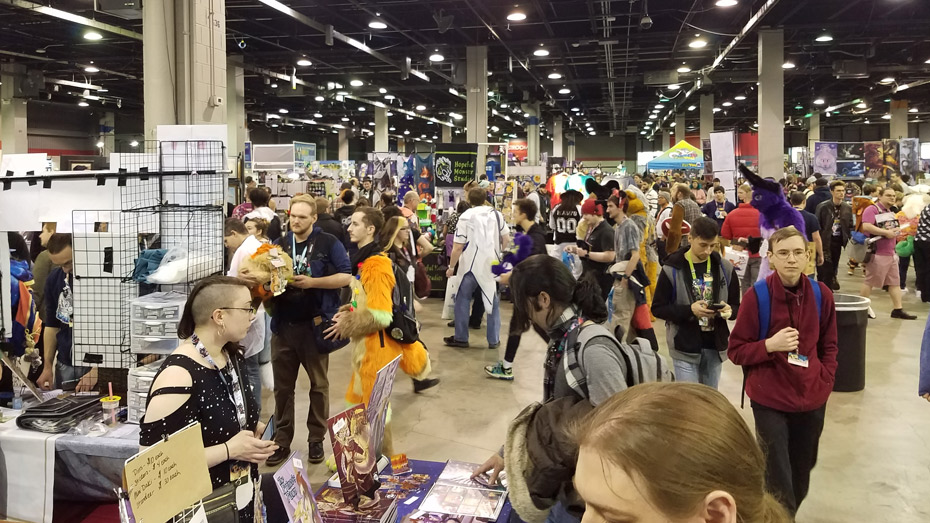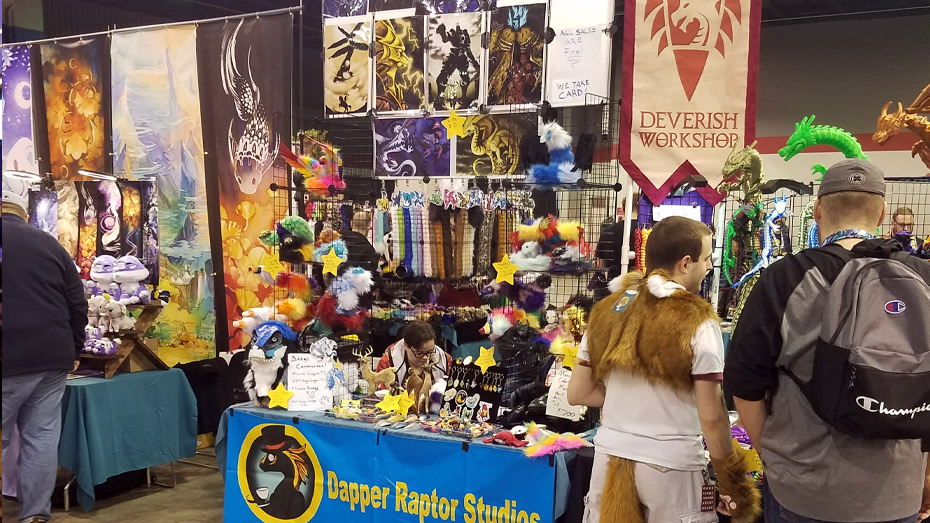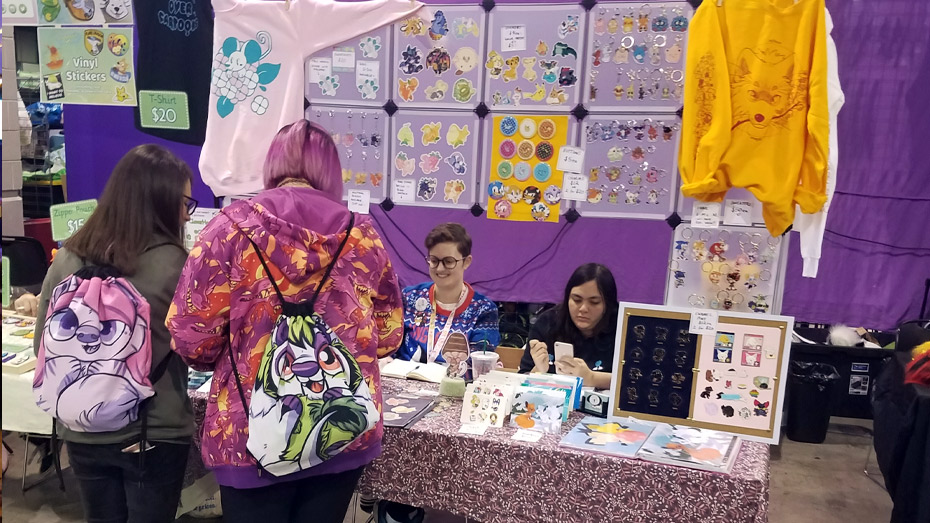 The previous ballroom locations were now occupied by the Art Show and the Artists Alley. Both were well laid out and well managed. The Con Suite was a great place to rest and socialize, and the provided beverages and snacks were, as always, very welcome. I also attended the Coffee Cats panel on the release of the new artbook.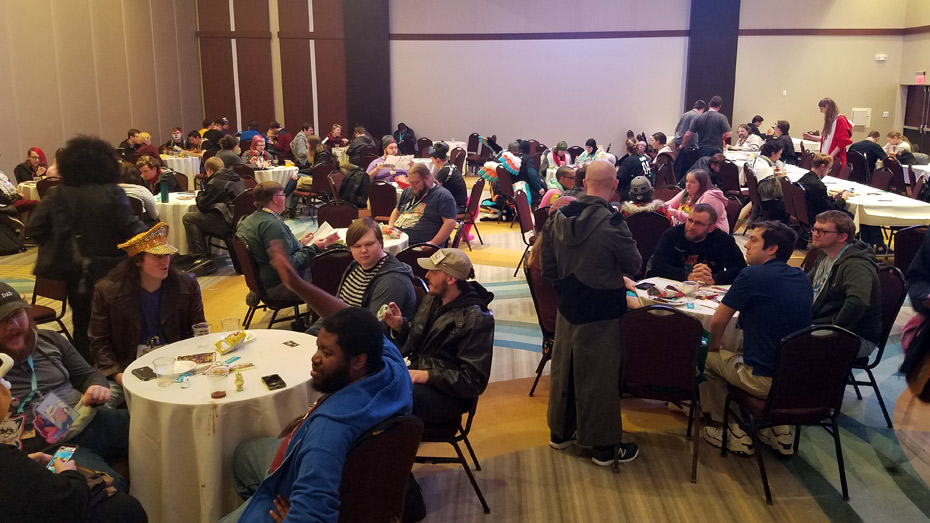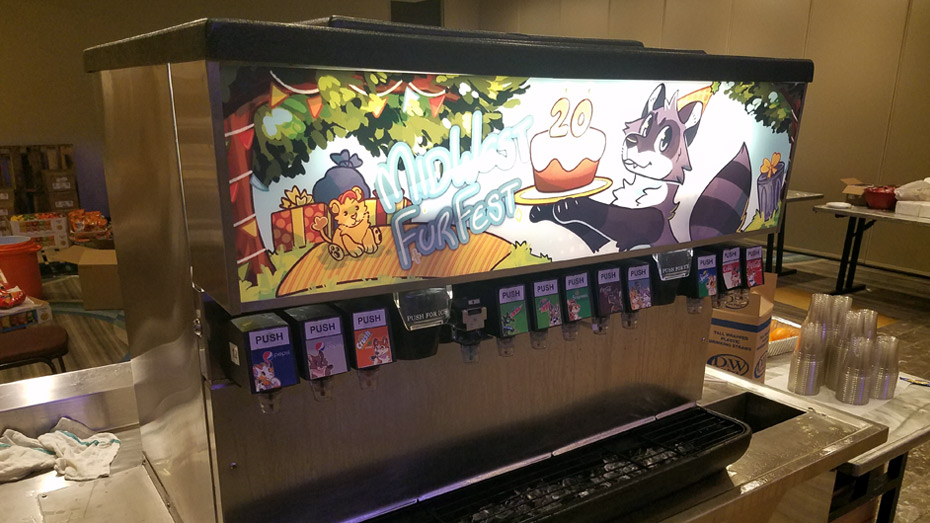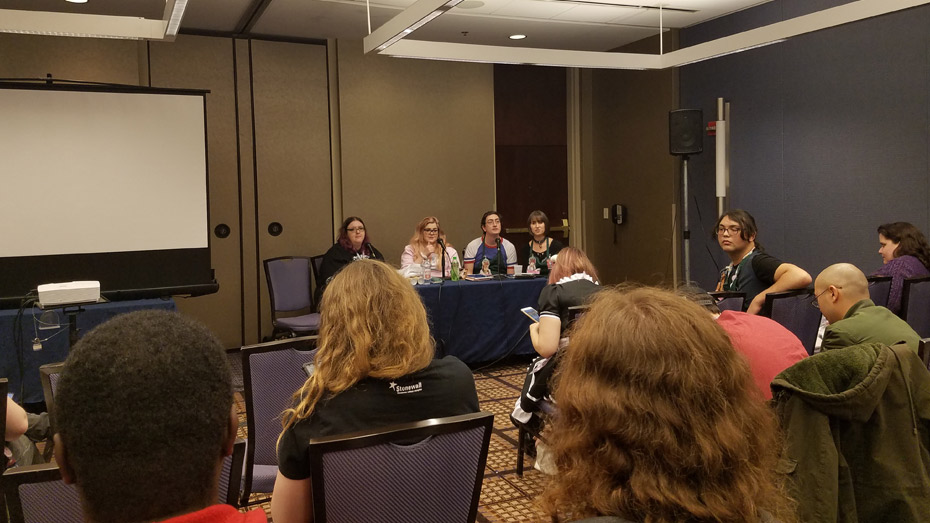 Of course, there were many well made suits and costumes. Unfortunately, lacking equipment for low light situations, I was not able to get many good shots.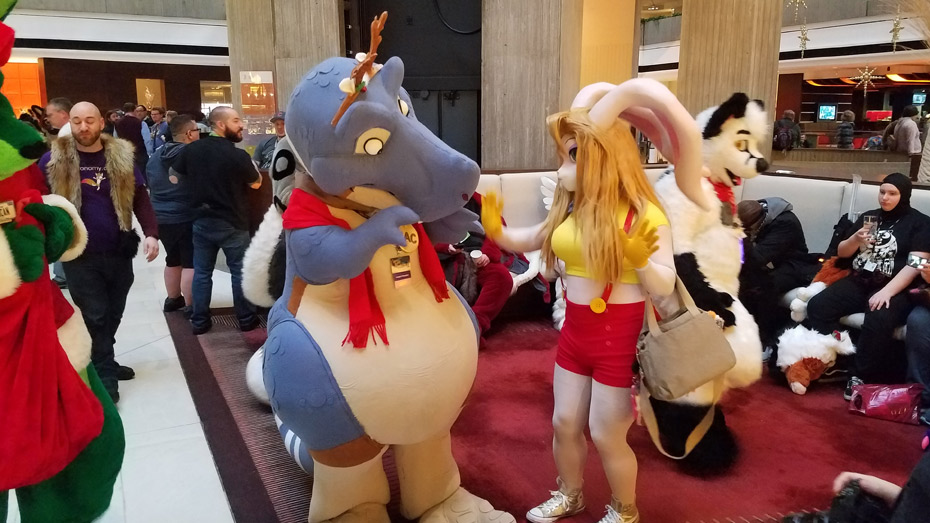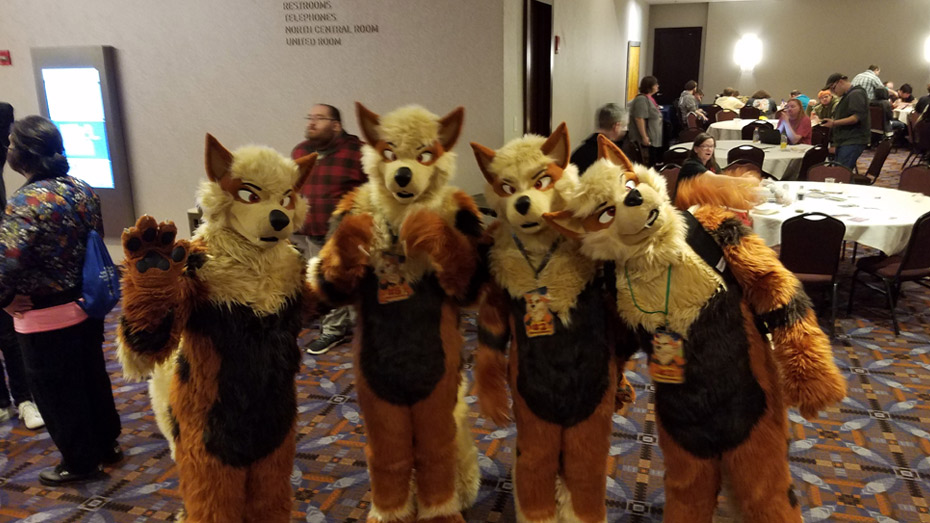 In the end, I was able to do numerous illustrations for friends and other artists, met up with a number of people, go out to restaurants and made exciting plans for the future. Definitely a fortuitous event, and I'm very happy I was able to attend!