Vket (Virtual Market) is a massive online event held twice a year on the social media platform VRChat, featuring both corporate and independent developers. The free event is accessible to both VR and PC users, with even a special area for mobile users to enjoy. Held during the second half of July, the event had over 600 booths on display across multiple thematic worlds. In addition, three special worlds based on real-world locations (Akihabara, Las Vegas, and Fukuoka) hosted 73 corporate exhibits. All worlds were given an immersive feel, with their own stories, interactive shows, and collectibles. The event was covered by an army of virtual streamers and even recognized by Guinness World Records!

The Kemono Cafe has had the privilege of exhibiting at every Vket since 2021 Winter, and was lucky enough to secure two locations for this year's summer event. As guests explored the worlds of Luluana Resort (Beach) and Holyglade Yapopuheto (Frost Termina), they would come across the Cafe Building, carefully reproduced in 3D. Upon entering, they were greeted by a warm, cozy atmosphere, with a cup of fresh hot foxy coffee, a croissant, and a muffin laid out on a wooden table in the corner. Visitors could almost smell the aroma coming from the large bags of coffee beans beneath the staircase. In the left corner, a small Barista station with two brewing pots, an antique phone, and an assortment of treats on display. Behind on the wall, several bags of ground coffee were ready to be taken home and enjoyed, along with an assortment of other kitchen equipment. Finally, on the right side corner, a large barrel with a massive Glorp was placed next to Jill's famous axe.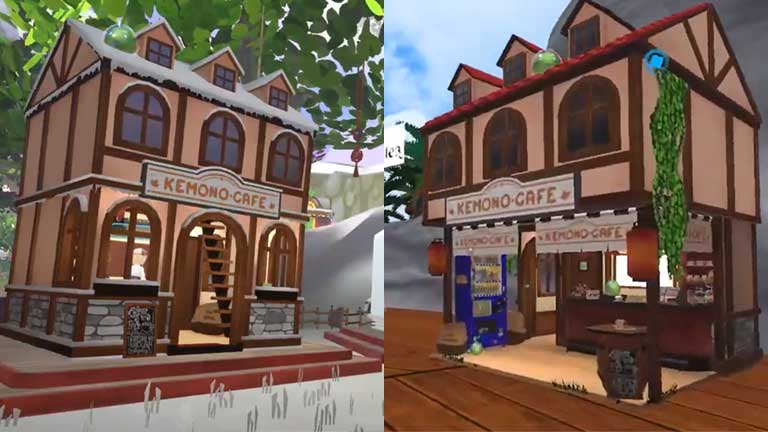 But that was only the beginning of the Kemono Cafe experience. Once visitors had their fill of treats and coffee, they could head upstairs and tour various rooms of the house, seeing samples of all the hosted comics as well as a grand display of model railroad that covered Sandy's story from Low Point to Fable. As a special surprise at the end of the tour, they were treated by Kona to a first-class train ride aboard the Escapade back to the event grounds.
During the two-week event, there were several live performances by Sandy herself, welcoming guests as she explained the cafe and its many attractions. Some visitors were fascinated by the foxmaid, as it was wholly unexpected to see such a thing at the event. Some even concluded that she was an AI or some pre-programmed animation, only to be surprised once Sandy began interacting with them directly. You can see some of the reactions on our YouTube page. It's quite entertaining!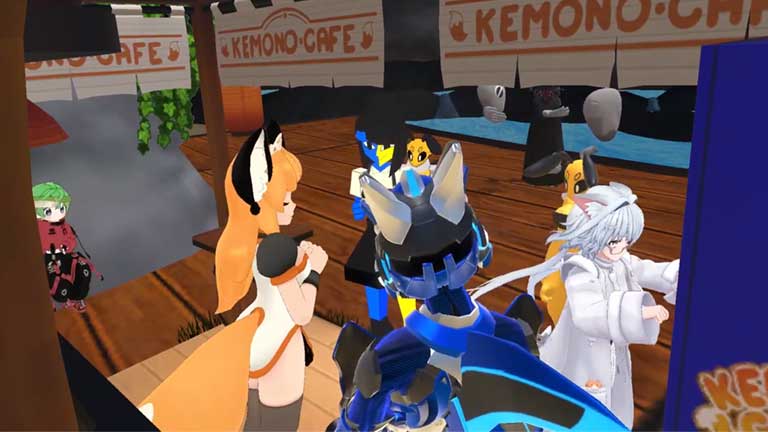 Aside from the booths, we were also featured as part of a community collaboration, where a holographic Sandy would pop out of a Kemono Cafe vending machine upon ordering a drink. This collaboration was announced during the opening ceremony of the event. A massive poster of Sandy was also on display in the Corporate Akihabara World. Finally, a short clip of Sandy's performance was shown during the closing of the event.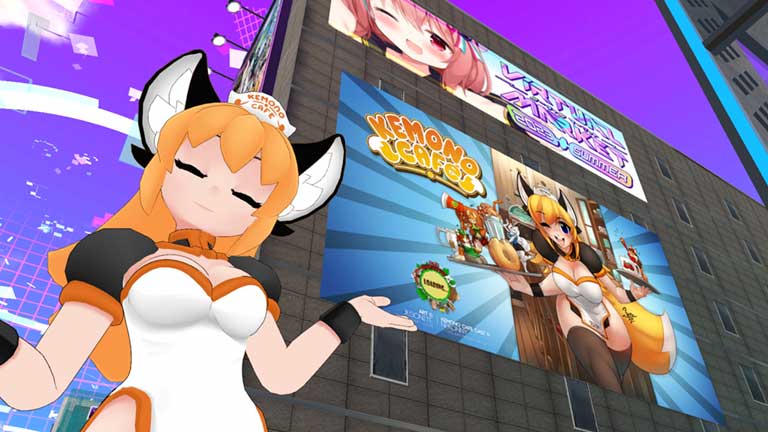 In total, Sandy was able to perform her presentation over 350 times, meeting several hundred people. Thousands more visited the cafe over the course of the event. It was a blast meeting everyone.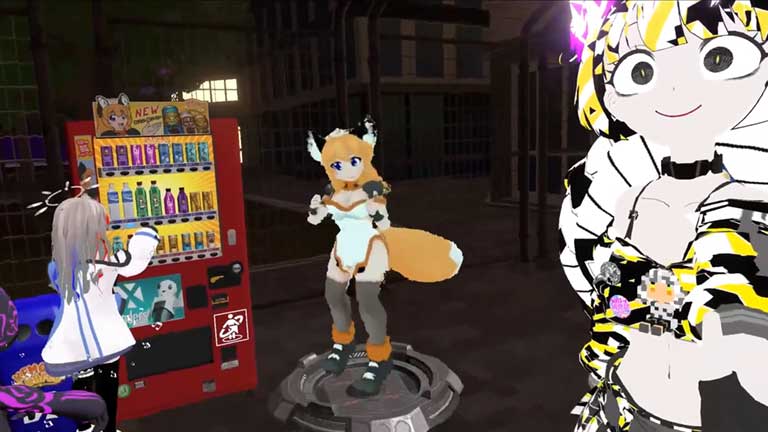 Did you miss the con? No worries! The winter event will take place in early December! Although we don't have a booth secured yet, we do hope you'll come and enjoy the convention!