Hello all you wonderful people out there!
This is KC's community manager, Alex!
This article is dedicated to one of our fans on FurAffinity. We received a rather interesting question that inspired this small series.
Thank you very much for writing in.
For the unaware, FurAffinity is a social media gallery that focuses on the promotion of art, music, and stories that center around furries.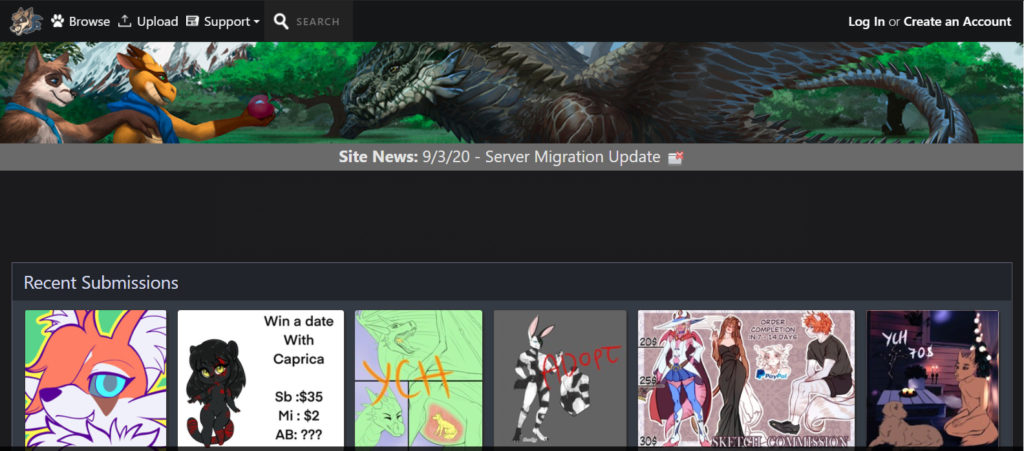 If you've been following Kemono Cafe on FurAffinity, which you can do so at THIS LINK RIGHT HERE, and click on one of our many images, you'll notice that in the blog section of each one of our posts is a bunch of links to our other social media accounts.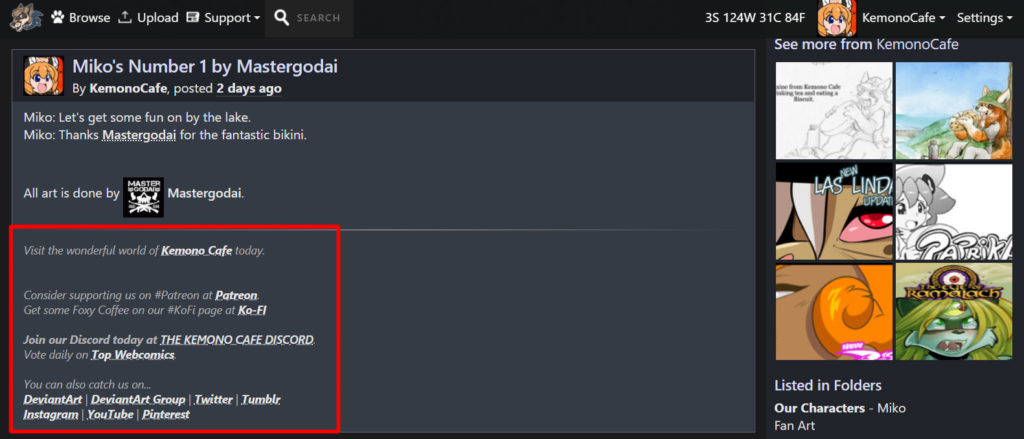 Our fan on FurAffinity was asking us if there's a shortcut to this process. No one wants to have to copy and paste it every single time…
Not everyone is a full time social media guy.
Not everyone can be this lucky, I mean.
All you have to do is go to Settings in the top right hand corner and select Edit Profile. The URL should be https://www.furaffinity.net/controls/profile/. Once there, you need to scroll down to Submission Footer.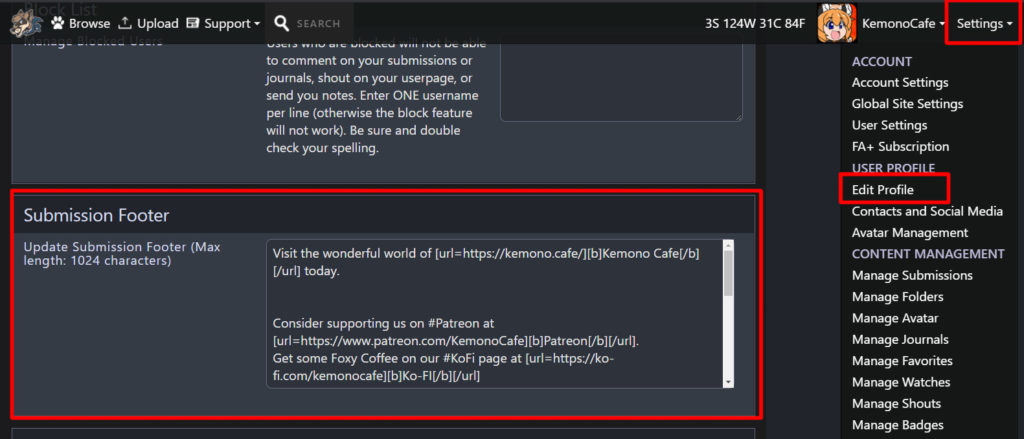 The next part is up to you. But don't go too overboard with the section. You are only allowed a maximum of 1,024 characters…
We here at Kemono Cafe use the following submission footer:
Visit the wonderful world of [url=https://kemono.cafe/][b]Kemono Cafe[/b][/url] today.
Consider supporting us on #Patreon at [url=https://www.patreon.com/KemonoCafe][b]Patreon[/b][/url].
Get some Foxy Coffee on our #KoFi page at [url=https://ko-fi.com/kemonocafe][b]Ko-FI[/b][/url]
[b]Join our Discord today at [url=https://discordapp.com/invite/tRgmqCe]THE KEMONO CAFE DISCORD[/url][/b].
Vote daily on [url=https://www.topwebcomics.com/vote/25775][b]Top Webcomics[/b][/url].
You can also catch us on...
[url=https://www.deviantart.com/kemono-cafe][b]DeviantArt[/b][/url]
[url=https://www.deviantart.com/kemonocafe][b]DeviantArt Group[/b][/url]
[url=https://twitter.com/CafeKemono][b]Twitter[/b][/url]
[url=https://kemonocafe.tumblr.com/][b]Tumblr[/b][/url]
[url=https://www.instagram.com/kemonocafe/][b]Instagram[/b][/url]
[url=https://www.youtube.com/channel/UCI8U3H-ZOOF6put_omgUesQ][b]YouTube[/b][/url]
[url=https://www.pinterest.com/kemonocafe/][b]Pinterest[/b][/url]
Please note that [url=] [b] and similar are all forms of markup that FurAffinity supports. Making links, bolding titles, that kind of thing.
Once you do that, simply hit Update Profile Information at the bottom to be good to go! As evidence, click on as many images in our gallery as you can.
If you do, you'll see the same Submission Footer on each one. And don't just take my word for it. Check out the galleries of ABlueDeer and Mastergodai.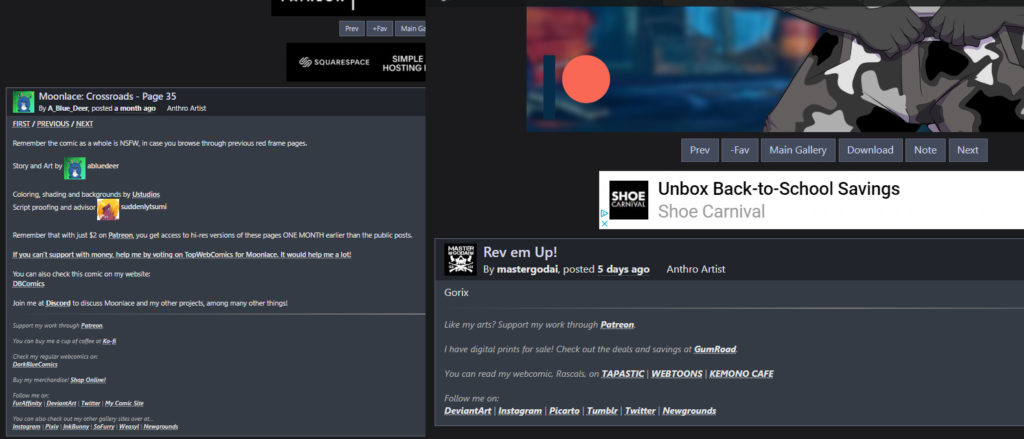 Also, as a bit of an FYI, you can also do this for your Update Journal Header and Footer.
We hope you enjoy this form of content. Community is important to us at Kemono Cafe and if you have feedback, please let us know.
See you next time. Goodbye!