I've always had an interest in 3d, and even modeled some of the buildings and cast from Caribbean Blue back in the day. Sadly, even making a low poly model was an extremely time consuming endeavor, and the final result had such limited use that I eventually abandoned the hobby.
However, with the introduction of 3d printing and on demand services that interest became renewed. Being caught up with comic artwork and lacking the time, I began looking for talented 3d artists that were familiar with current modeling software. I partnered with a few of them and created a new series of printable figures; Kimi, Tina, Yuki and even Mora (from Chalo's Las Lindas webcomic). Actually, some of these these are still available for purchase!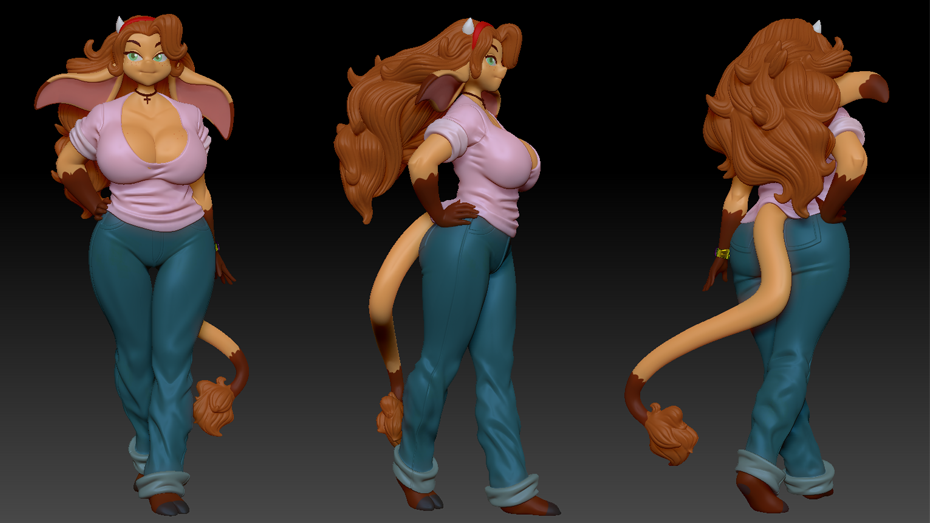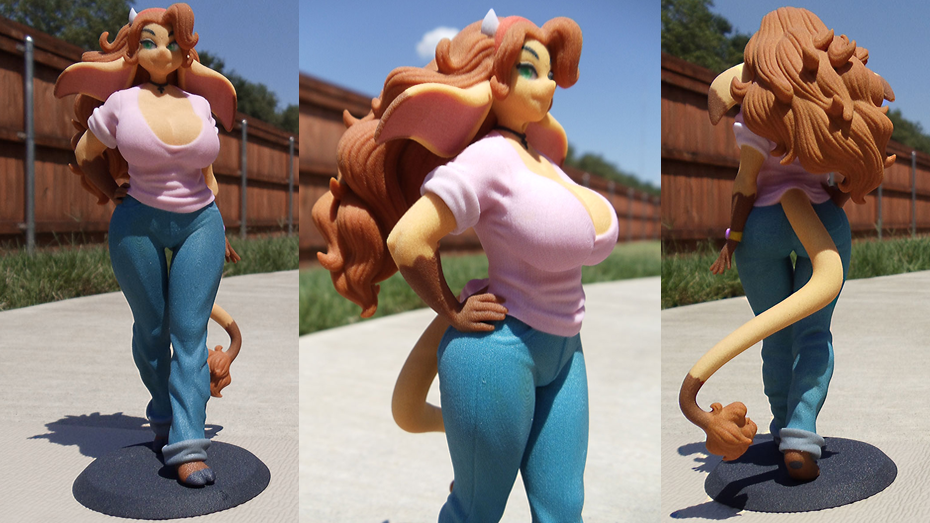 Although accomplishing the goal of having figures of our own was very exciting, we ran into some obstacles: they were were en expensive endeavor, sales was never enough to enough to cover development costs, and the 3d artists that we partnered with eventually became unavailable for or uninterested in additional work. And so the project stalled…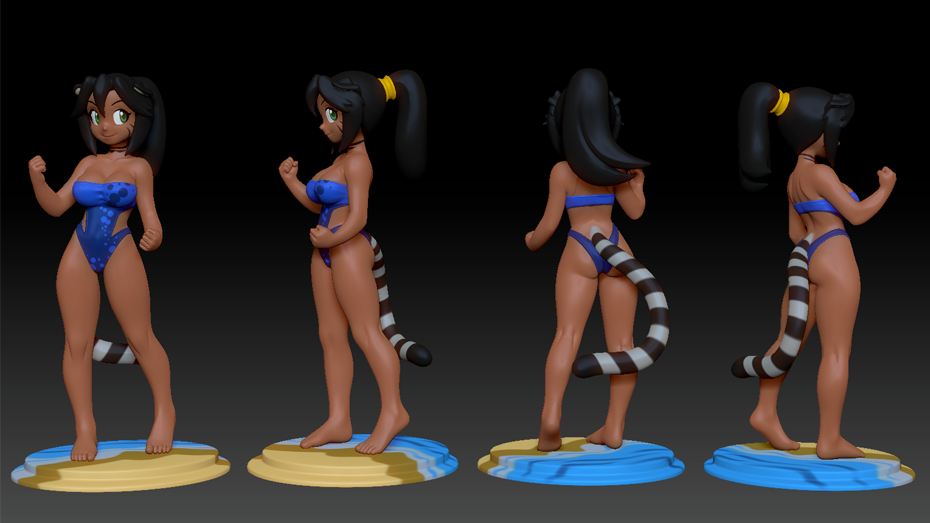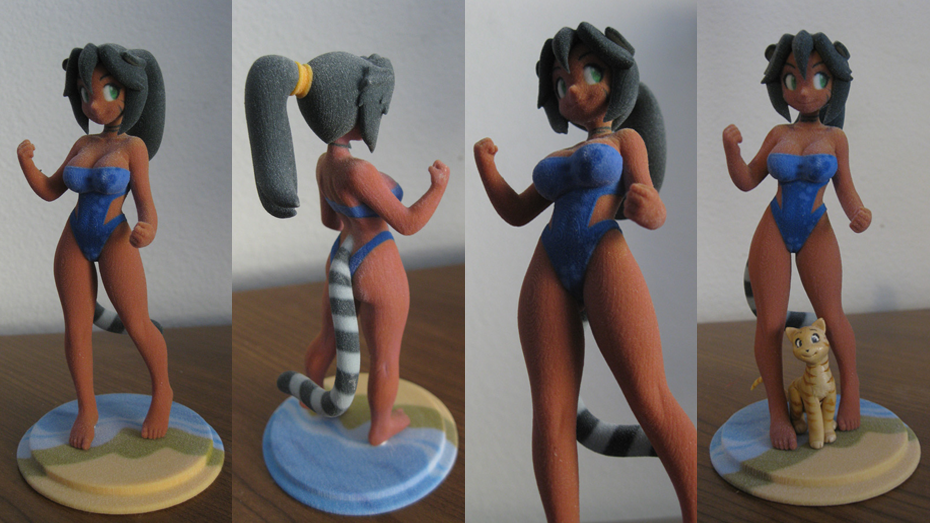 But obviously our story doesn't end there. A few years went by, and inspired by the start of the Kemono Café project I figured it was a good time to have another go at figures. There was a lot of new talent working with 3d out there and several companies that offered more detailed and higher quality printing at affordable prices.
Having already designed most of the Kemono Café cast, I felt like that Kona would be perfect for our first go. She didn't have too many areas that would be changeling to print, and her profile image would make for a very solid, yet charming and expressive pose.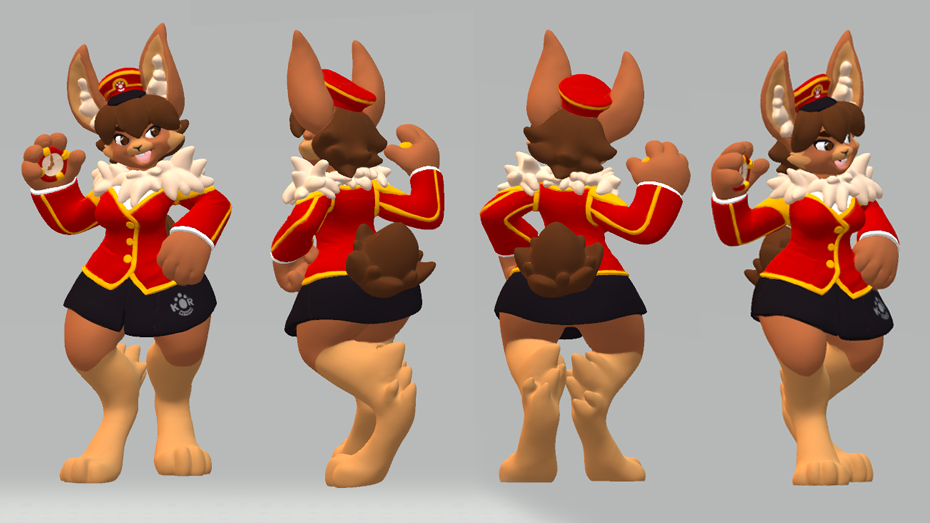 Kona was unpainted, so I set about the task of learning some basic tools to do so. It took a lot of work, but I was very happy with the result. I hope to learn more so one day I can progress to create figures of my own!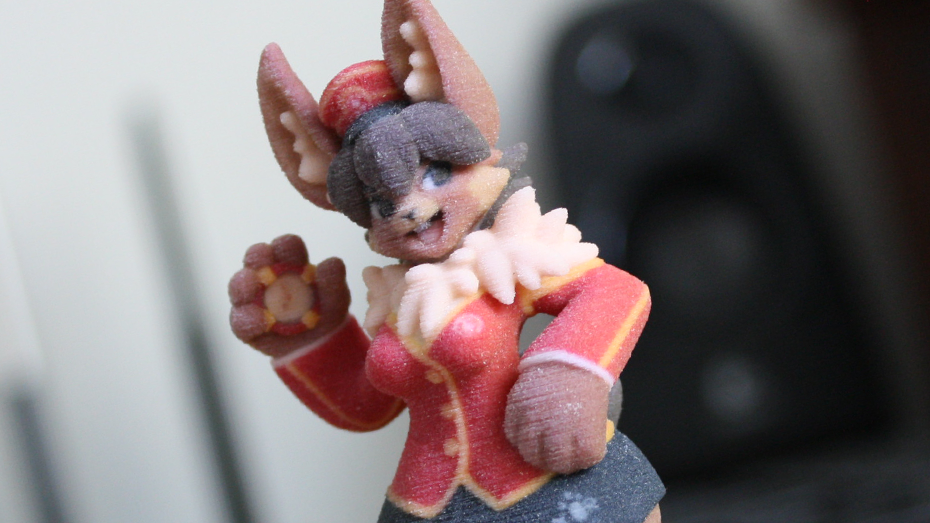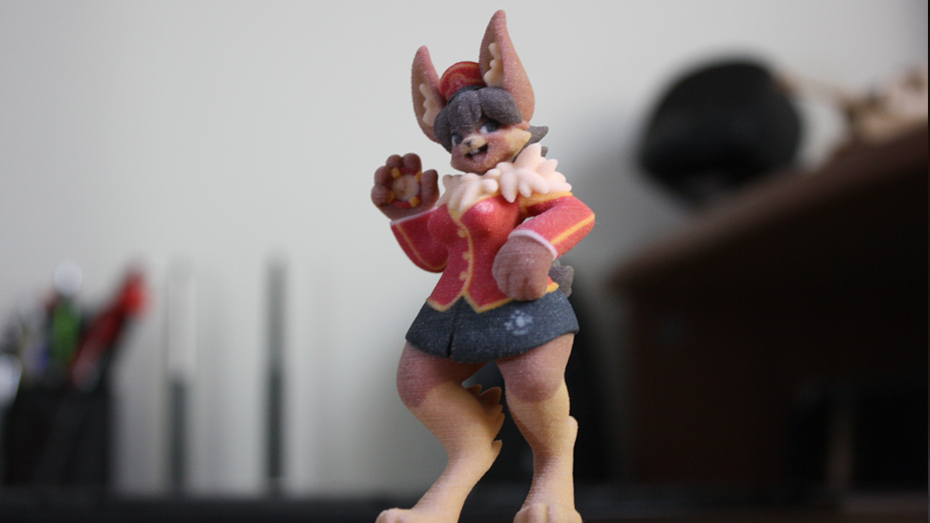 I scoped out various of the online 3d print services available, comparing their tools, prices and materials for printing and placed an order. A few weeks later I received the first print. She's a bit smaller than my previous models, standing at 9cm tall (vs 14), but I think the size suits her well. Not only did it make the print a lot less expensive, but she's now the perfect desk toy, standing next to my screen without getting in way of the monitor.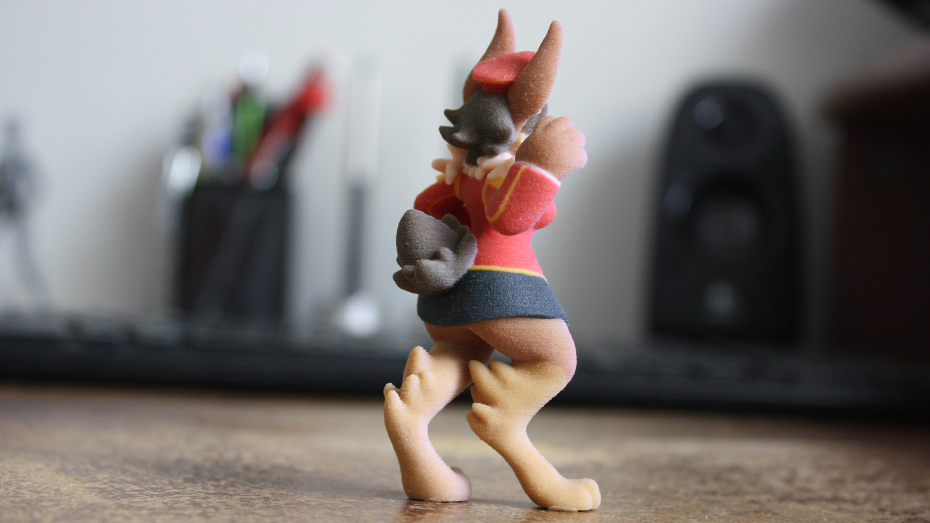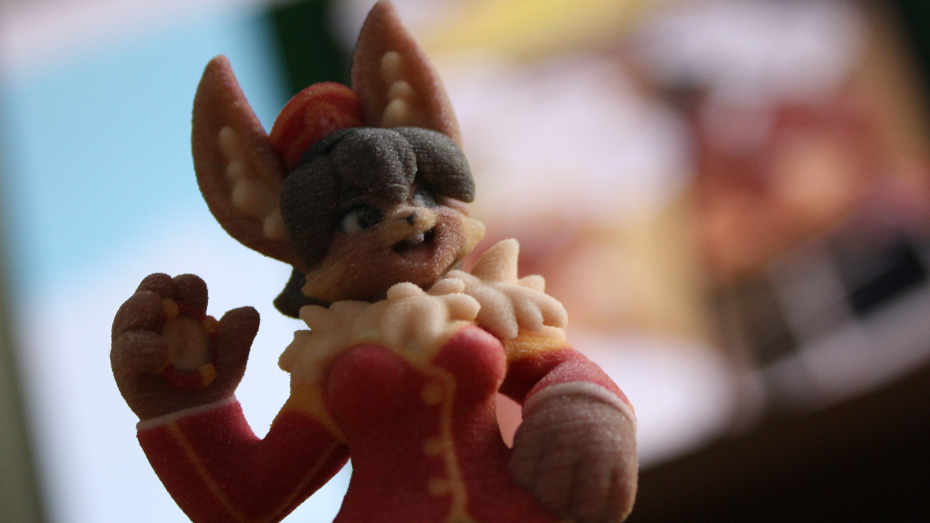 Of course, larger prints can be made, such being the beauty of working in 3d. For those of you that are interested, we will allow a size range that can fit your budget once she is put on sale.
With the success of Kona, we are looking forward to working on more of the cast as well. Want to help us out?
Head over to our Patreon; your support directly helps us get more of these made!